Healdsburg is a vibrant city in Northern California's Wine Country, Sonoma County. Roughly 12,000 residents call it home, and it has been repeatedly named and awarded one of the Top 10 small towns in the country. Additionally, Healdsburg is home to
three of the nation's top wineries
— Robert Young Estate Winery, Flowers Vinyards & Winery, and Aperature Cellars.
The area is rich in agriculture and farming to this day, along with assorted vineyards and wineries, and it lies about 65 miles north of San Francisco. Its downtown is rife with unique boutiques, jewelry shops, art galleries, and upscale shopping and fine dining.
Healdsburg real estate is enjoying an ongoing seller's market, as is much of the state. According to the
Bay Area Real Estate Info Services
, in Sonoma County, the average sale price of residential properties in July 2022 was $896,000, with the most exclusive estates selling for over $4 million. Also, homes spend an average of 39 days on the market, which is faster than the year prior, and the area remains highly sought after among real estate seekers.
For those just moving in, here's a list of fun outdoor activities to enjoy all year round.
Turkey Trot
The
Healdsburg Turkey Trot
takes place bright and early on Thanksgiving Day and is open to both kids and adults. It's a fun-filled 5K run and walk that takes participants through the town's streets, and the proceeds raised go toward a scholarship to help area student athletes with college expenses. This is a great way for you and the whole family to get outside and get active for a great cause!
Dia de Los Muertos event
The city's plaza has been
named
one of the nation's "Most Beautiful Town Squares," and this is where the annual
Dia de Los Muertos
event takes place around Halloween. This famous "Day of the Dead" event is a celebration and remembrance of families' loved ones who have passed on. Eventgoers from nearby Healdsburg can enjoy the live music, dancers, food vendors, a classic car show, and plenty of activities for the kids.

Food and wine lovers unite! Start your day with a stroll through downtown Healdsburg while learning how to pair the perfect wine with whatever food options you run across. For instance, a hearty red, such as Cabernet, doesn't just pair perfectly with a medium-rare ribeye steak — it enhances the culinary experience of blue cheese topped with pears and honey. Port goes well with chocolate, and white wines are a terrific pairing with cheese platters. This is the perfect venture for anniversaries, birthdays, and other fantastic celebrations.
Healdsburg Plaza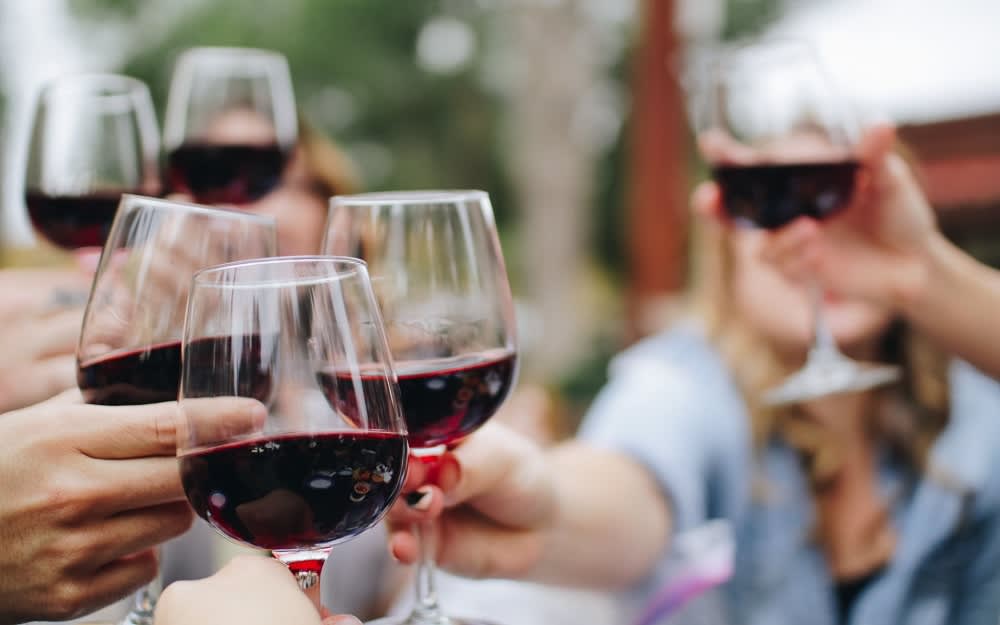 Photo courtesy of Unsplash
What is the
Plaza
, exactly? For one, it's not just a gazebo in the middle of a park. Here, visitors of all ages from local Healdsburg communities can walk, shop, and enjoy wine tastings or a bite to eat. This verdant, grassy historic plaza is perfect for an afternoon stroll where visitors can sit on a comfortable bench under the redwoods and date palm trees and read a book or people watch. It's a great place to bring little ones so they can crawl about on the grass and be outdoors. During the summer, it's a hotspot for outdoor performances and live music.
Bicycling tours
If biking is your passion, check out a cycling tour company to take you on a specialized, one-day to five-day tour that, among other places, guides you through a wine-tasting tour along the
Russian River Valley
and nearby Calistoga. One such tour is called The Big Red Wine Tour, where guests ride between eight and 17 miles through gorgeous vineyards paired with a lunch break at a fantastic local restaurant.
Hiking, walking, and getting back to nature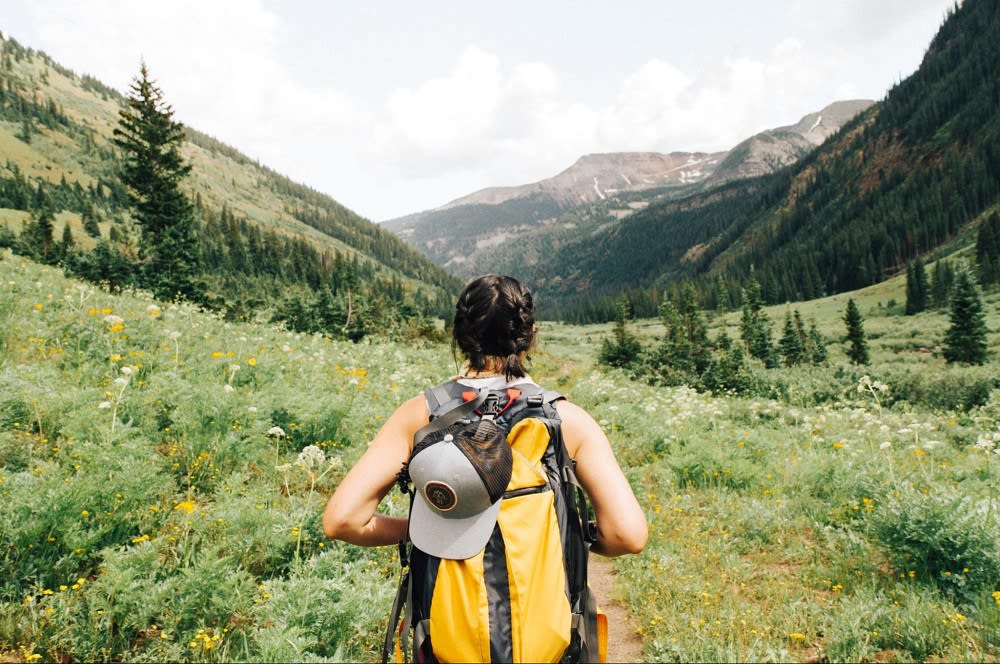 Photo courtesy of Unsplash
The
Healdsburg Ridge Open Space Preserve
is ideal for outdoor enthusiasts who've just purchased their forever properties from Healdsburg homes for sale. If your idea of a perfect afternoon is spent hiking amongst a beautiful landscape and getting some exercise, this is the spot for you. The scenery in this unique preserve includes vast, open grassy fields, a pond, tree-dense pine forests, and spectacular views of the Russian River. If you visit after the annual spring rains, expect to see blankets of California wildflowers, including buttercups, poppies, and hound's tongue.

If you're a history buff, sign up for a 90-minute walking tour where guides take you through the main streets of Healdsburg while providing an oral history of the town, its notable residents, and recommendations for restaurants, galleries, wine tastings, and retail therapy. It's an invigorating way to spend an afternoon without going on too strenuous an excursion.
Kayaking and canoeing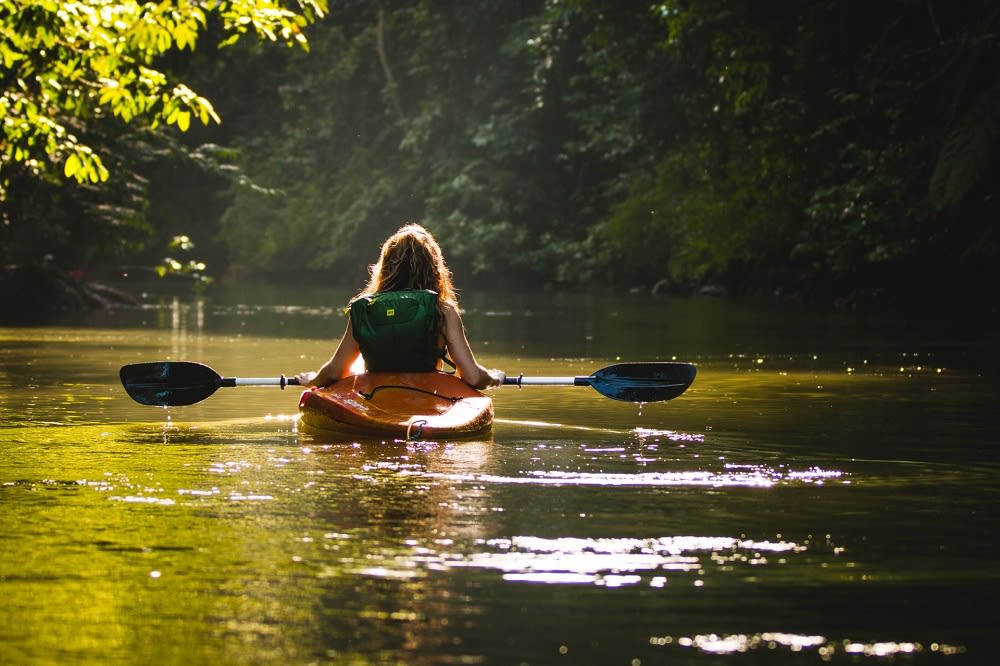 Photo courtesy of Unsplash

Life wouldn't be complete without a trek down the clear waters of the Russian River in a kayak or canoe. You don't have to have prior experience, either. There are many companies that take participants on gentle tours of the river and provide basic water safety training as well as life jackets for all, including your dog! Be sure to wear sunscreen; even though you're not in Palm Springs or Los Angeles, you can still get sunburned from the sun reflecting off the water. On that note, remember to bring water for yourself and for your pup, too!
Summer jazz festival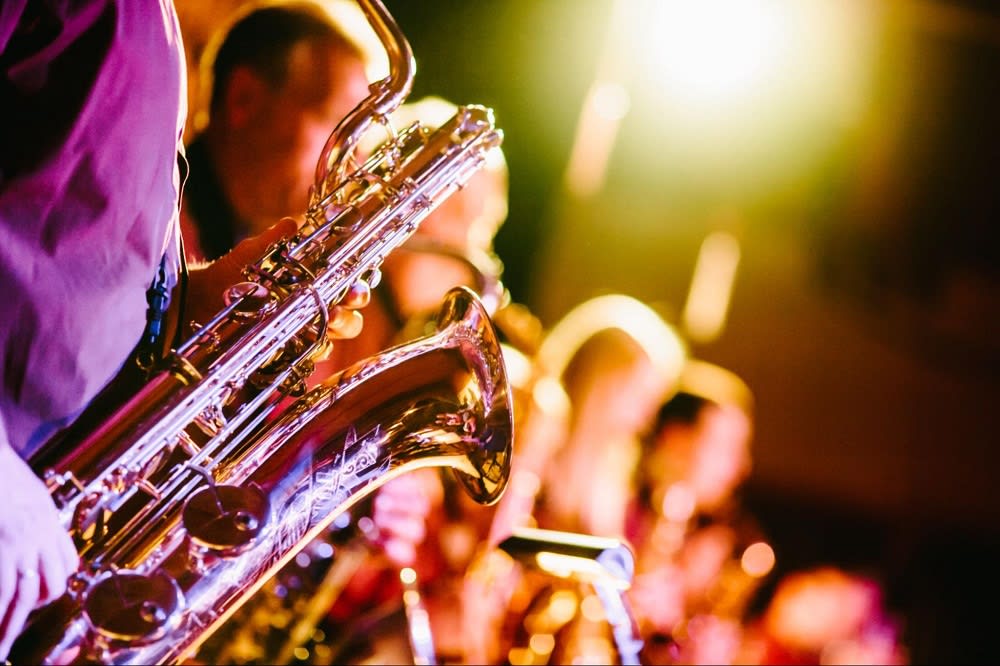 Photo courtesy of Unsplash
Healdsburg has an annual
Jazz Festival
that runs for 10 days from May to June in the city square. Music lovers can chill in the shade on benches or sit on the ground for an old-fashioned picnic with food from local eateries while jazz bands and performers fill the air with the hippest sounds around. It's a great event that the whole family can enjoy together.
Blackberry picking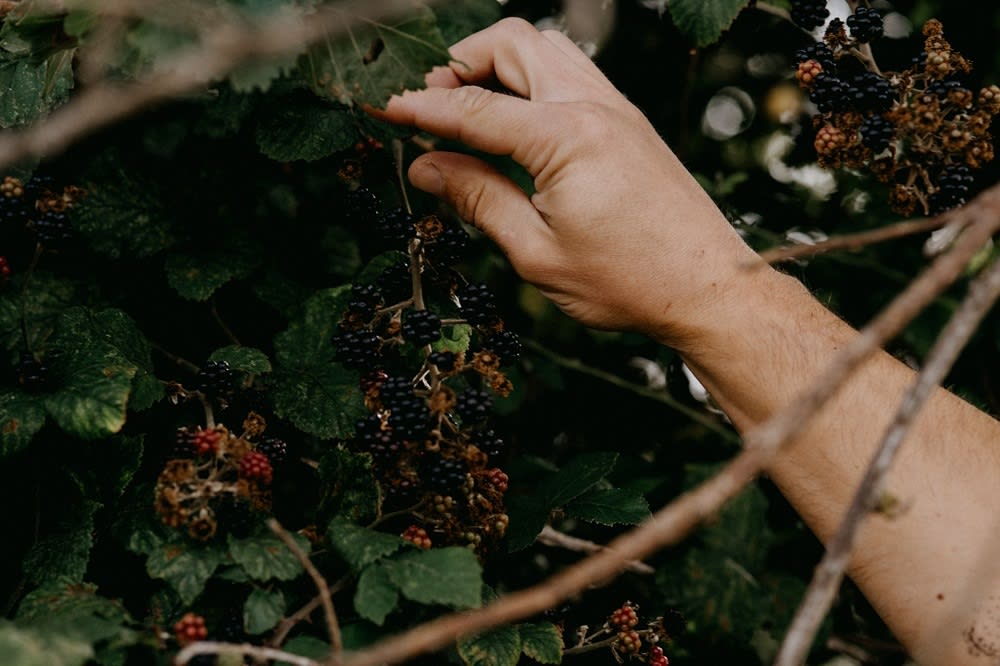 Photo courtesy of Unsplash

Have you ever picked your own blackberries? Eating fresh-picked berries is an experience that everyone should have at least once in their lives. These tasty natural snacks are available throughout the area, and you might even run into wild blackberry bushes on a stroll. Blackberries are most prevalent in July and August, and one place you're sure to find them is on the River Walk Trail. Wear long pants, socks, and a long-sleeve shirt, but nothing too fancy, as berry juice pretty much stains clothing permanently.
Heated in-ground pools

If you envision yourself getting your tan on in your own backyard, consider investing in an in-ground, heated pool for your home. That way, you can enjoy some fun in the sun whenever your heart desires! Thanks to California's mild climate, in-ground pools can be enjoyed all year round. This is especially true if they're heated during those chilly fall and winter nights.
Not only are personal pools a great spot to make some family-fun memories, but they will also add incredible
value
to your home when it comes time to put your property on the Healdsburg real estate market. While an extensive pool installation project may cost up to $150,000 total, it can add nearly double that amount to your home's resale value, and even more if you include a hot tub! Plus, your home will be catching the eye of the most discerning of luxury buyers who are willing to pay a pretty penny for properties with all the upscale amenities. This is a great way for your home to stand out against all the rest.
Ready to get started?
In the end, whether you're relaxing poolside, picking blueberries, or running a 5K, there are nearly endless opportunities for outdoor enjoyment in Healdsburg. If you are intrigued by all these fun adventures, reach out to one of the skilled Healdsburg real estate agents at
Wiliams & Williams
for guidance. With over 40 years of experience, this expert mother-daughter
duo
is ready to help each of their clients find success.