Wine country is one of the most beautiful and special places in California. This is where productivity and farming coexist with multi-million-dollar homes and suburban comforts. Wine country is a delightful place to visit, and it can also be the right place to make your home.

If you have been looking forward to investing in real estate in the Wine Country in California, Williams & Williams can help. This team knows how to find clients' dream properties of all kinds. Whether you want to purchase a fully-operational vineyard or looking to find a small single-family home, the team at Williams & Williams will make it a reality.

The best way to start looking into everything that Wine Country offers is to take a bike ride through this fantastic area. If you are ready to learn more about the best places to bike in the Wine Country, you need to read on.
Best places to enjoy a bike ride in the wine country

Many of the passages in the Wine Country are pretty long, but some cover limited distances that are more friendly to kids and less experienced bikers. Carefully check the elevation changes in each ride before you plan your trip.

West County Regional Trail
This pleasant ride
follows the route of a former railroad. The path is flat and mostly paved, and the vineyards and lovely old barns and farms along the route are very picturesque. This is a great way to see the heart of the Wine Country, and you will love everything about the landscape and the scenery.
This is a 5.5-mile ride, which makes it approachable for people of all skill levels, and you can even bring your small children along with you as you ride. If you are not impressed with the quiet loveliness of the Wine Country after this ride, you might be looking for homes in the wrong part of the state!

Jenner/King Ride Grade Loop
For the cycling experts out there,
this long and difficult climb
is well worth it for its views. This is a 55-mile long ride if you choose to cover all of it, and you will gain 4,500 feet as you navigate this bike trail. The Russian River flows alongside large portions of the ride, and you will be able to enjoy vast and scenic views from various critical locations at the higher elevations of the trip.
Jenner is an ocean community you might choose to visit, and you will head past the long-since closed Duncan Mills. There are few cars on this route, and you will enjoy the shade from the tall and ancient redwoods as you reach the mill. This is a challenging course, but it can be one of the best ways to take in everything Wine Country offers.
Jenner offers you access to a few beautiful and quaint bed and breakfasts, and you can have an excellent meal at the surprisingly luxurious
River's End restaurant
. There are so many things to love about this area, and you will not feel upset that you are slightly removed from the vineyards when you head over to Jenner for your ride.

Alexander Valley Loop
If Sonoma is your intended destination, you will need to try out the
Alexander Valley Loop
. This ride is easy enough for older kids and older people but not so simple that everyone will be bored. You will have access to many delightful lunch spots along this route, and you can stop in at Silver Oak Winery for a tour in the middle of your ride. There are also gourmet lunch or dinner options here, and a popular spot to stop is Diavola Restaurant.
Locals will tell you that you should upgrade to a touring bike or an e-bike if you want to take it easy, but there is just enough challenge here to get in a good workout if you want one. Make sure that you think about taking a swim at Francis Ford Coppola, and check out the various cozy B&Bs and hotels in the area. Sonoma is one of the best places to visit in California, and few places offer such nice bike rides.

Cloverdale and Dutcher Summer Bridge Ride
This is a more advanced ride
, but you will love that you can enjoy a bit of a challenge here as you cover the distance between Alexander and Dry Creek. You will make your way to Cloverdale on this route, and this is an excellent place to stop over for access to wine tasting, shops and eateries, and art galleries.
This route is mainly flat and rolling and takes you through vineyard areas and a couple of well-known valleys before dropping you off at Cloverdale. You can stop along the way in many little roadside shops for a snack and some coffee or tea, or you might want to push through the whole ride without a break. No matter how you enjoy this ride, you will see some of the best parts of the Wine Country along this path.

Sweetwater Springs to the Redwoods
This is a challenging ride
, but it is worth the trouble and sweat. You will start in the heart of the Wine Country in Sonoma, climb over the shoulder of Mt. Jackson, and descend into the depths of the cool shade within the Redwood Forest.
The redwoods are so iconic that any trip to the Wine Country should include a stop here. You will find that this is a hilly and challenging ride, but you will see what the heart of the Wine Country is all about as you traverse this path. You will have some options to stop and take a break along the way, and you will pass what seems like never-ending rows of vines along the path.

Skaggs Ride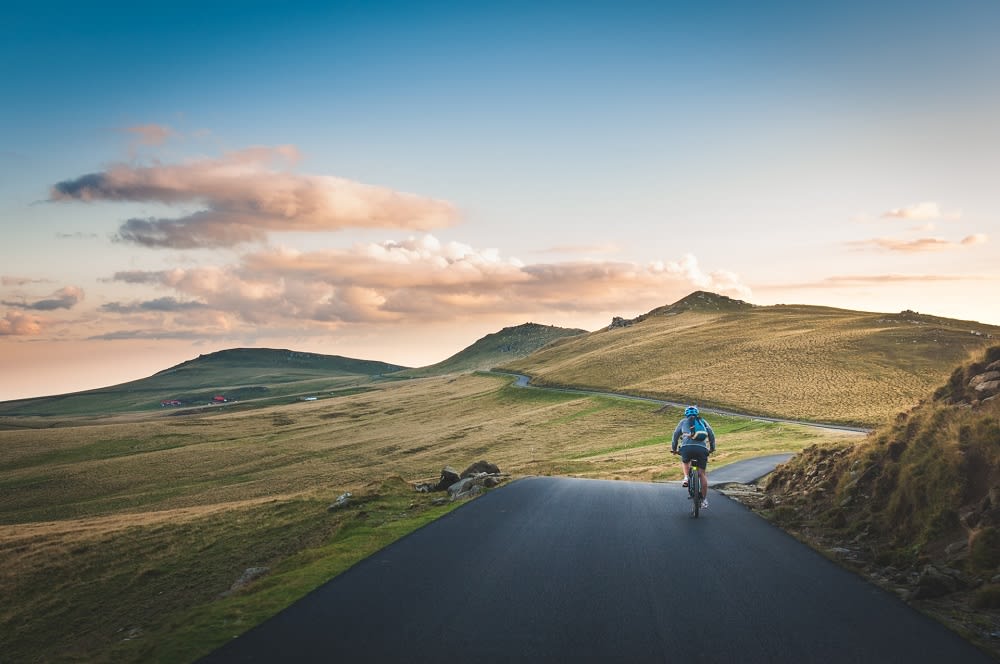 This ride
is a real challenge, but there is no better way to see the coastal range from the Pacific Ocean and then back again. This course takes you along winding back roads with few cars and exposes you to the little towns that made California a populous and prosperous state. Cute diners and coffee shops dot the path, and you can choose to stop in at many different small hotels or restaurants along your route if you need a break.
This is 9,000 feet of climb to cover, but the vistas and views from the highest elevations will show you why California is one of the best places to call home. Few places can offer you scenic forested splendor, fun and busy cities and towns, and serene and quiet vineyards napping in the sun. You will enjoy great weather along this route for most of the year, but you might want a sweater or a jacket at the higher elevations.

Howarth to Korbel
This is
one of the best routes
you can take if you want to head to a champagne cellar for some delicious wine tasting. You will start in Howarth Park and ride to the Deli at Korbel Champagne Cellars in Guerneville. This is a friendly route that is not that tough, and there are many great places along this course to stop and rest if you need a moment. You will see vineyards, have great views along Trenton Healdsburg road, and choose whether or not to spend part of the ride on multi-use trails rather than the road.
The champagne cellars at Korbel are an absolute must if you are visiting the Wine Country, and you will be so glad that you chose to head this way when you see how lovely the ride is. This is an excellent choice for those who are not looking for many challenges but do not want too short of a ride for their biking outing.
Investing in wine country property is a great choice
By the time you have traversed the roads and paths that make up these bike rides, you will be convinced that living in the Wine Country is a fantastic choice. Whether you're looking for an investment property or hoping to find the home of your dreams, this is a beautiful place to invest and buy. You will find that the perfect property is around every corner in the Wine Country, and the mother-daughter team at Williams & Williams can help guide you to the home or property you've been searching for.
If you are ready to shop for your next home or investment property,
reach out to Williams & Williams today
!

*Header photo courtesy of hikebiketravel.com