Agrarian and cosmopolitan. Simple and sophisticated. Curated and bucolic.
It is this blend of the best of all worlds that has led
Pat and Danielle Williams
to establish their real estate business right in the heart of downtown Healdsburg.
Healdsburg Wine Country
offers the juxtaposition of so many delightful features and surprises. It's no wonder this historic region draws tourists, primary buyers and second-home investors from around the world. Pastoral views of vineyards and farms beckon us to a bygone era and a slower pace of life. Sophisticated art galleries and fine dining establishments celebrate the best of creative culture.

Help your new home in Healdsburg, CA, mirror the warmth and cozy sophistication of its environs with these incredible design trends for 2022.
1. Warm minimalism

This phrase has been coined to describe the simplicity of a minimalistic, uncluttered style which seems to be replacing the cold and clinical feel of the Spartan minimalist look. Warm minimalism can be achieved by incorporating textured accent pieces, such as pillows, rugs, and decorative items.
2. Natural elements

The outdoors is in…literally! Tables made of natural woods, jute rugs, succulent plants, and more have a calming effect and celebrate the beauty of the world outside. During the pandemic, we all became more appreciative and aware of the value and health of outdoor spaces, and now we can't seem to get enough of them. The renewed interest in nature leads to more outdoor entertaining spaces and flexible rooms with retractable doors, instantly transforming a room into an outdoor area.
Even the color palettes in vogue are inspired by the outdoors.
Browns in all hues
are popular again, including welcoming leather back. The effect is rich and warm with greens, blues, or other neutral tones.
3. High tech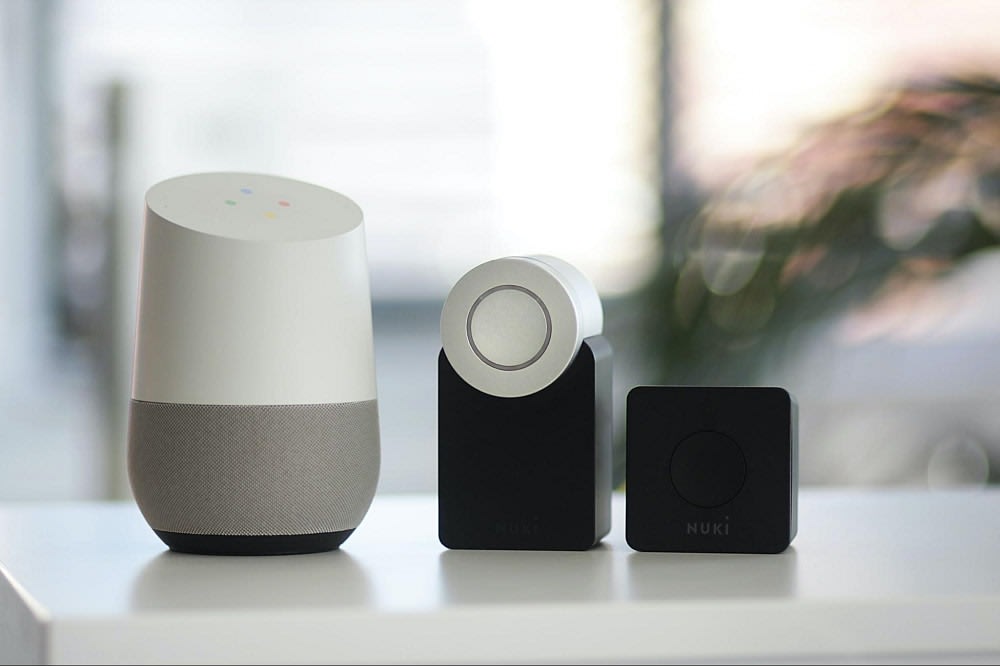 This one may seem a peculiar design trend following the previous two, but again, it reflects the dichotomy of modern living, much like Healdsburg real estate does between the city and nearby vineyards. Homes can be very sophisticated now, with smart appliances, security cameras linked to apps on our phones, remotely controlled lighting and internet, home theaters, and more. As you incorporate the latest technologies into your new home in Healdsburg, CA, you will find better peace of mind over safety issues and relax in the comfort of luxurious living.
4. Sensual decor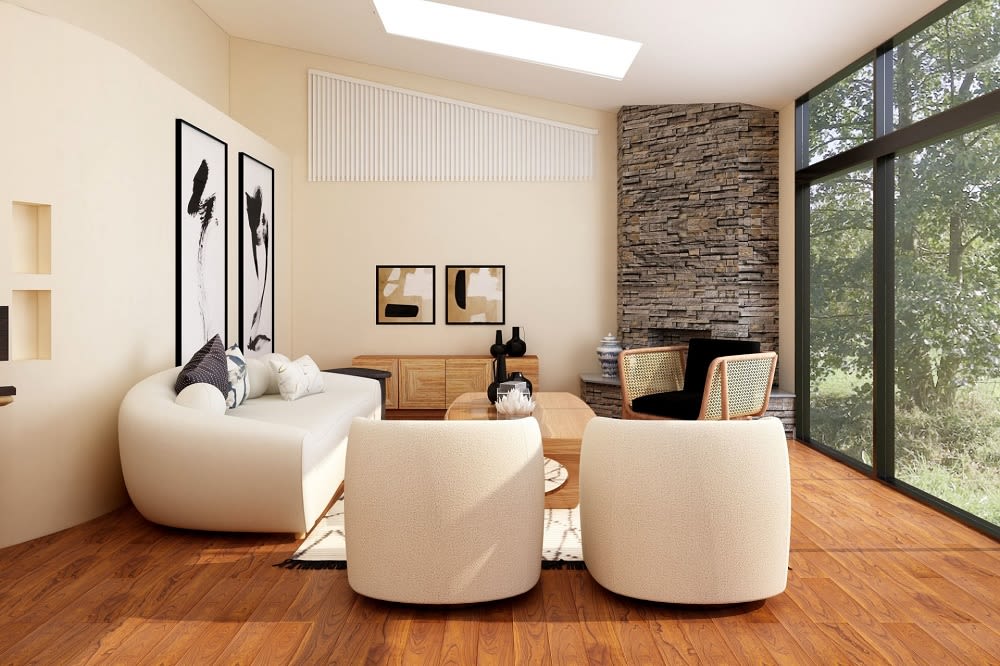 Linear designs in bedrooms or living rooms have fallen into disfavor. Resist sharp edges and angles; instead, choose curvy, rounded shapes in chairs, sofas, and accent tables. They lend a friendlier, warmer feel to spaces than sleeker furniture does. Pair curvy shapes with accessories that evoke the desired emotions in your spaces. Incorporate textures and depth liberally, as even textured walls, through antiqued designs in Venetian plaster, are popular again. We are looking for comfort, stability, and warmth in a world turned upside down. Use sensual decor to create a sanctuary within your own home.
5. Intimate niches

The cavernous feel of the open floor plan is giving way to smaller, closed rooms and intimately cozy little niches. Even within larger rooms, incorporating decorative screens or arranging furniture in defined smaller areas contribute to the emotional sense of home as our safe space. Bay windows and window seats bedecked with softly textured cushions beckon family members and guests alike to relax and enjoy the view or curl up with a good book.
6. Up-and-coming artists and designers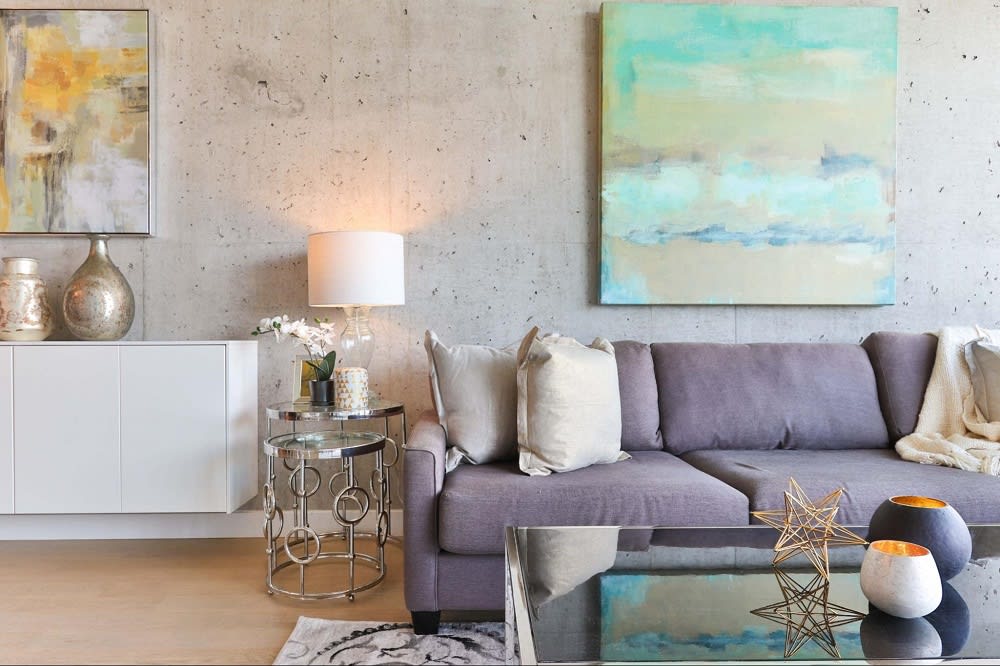 Investing in diverse and creative talents
on the rise will help the artists continue honing their craft, and your home will be decorated with unique pieces that spark conversation and interest. Choose artwork that complements your overall room design, and treat it as a statement piece, giving it plenty of room to shine. For instance, a sculpture may be the only object on a table or shelf. A painting may have an accent light shining upon it and plenty of open space around it to prevent distraction.
As Healdsburg is a haven for artists, with over twenty
local art galleries
, begin your search for the perfect accent and statement pieces right here in town. What better way to invest in the community than to support local businesses and celebrate local beauty?
7. Multipurpose spaces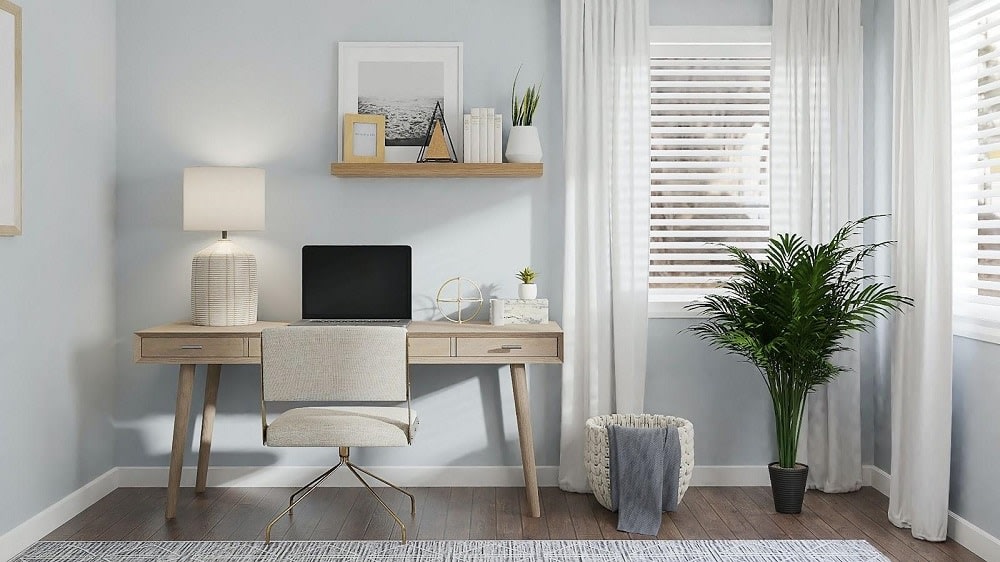 2020 taught us how to master pivoting as we changed where and how we worked, lived, learned, and played. As the home was instantly transformed into the conference room, the classroom, and the office, we got creative, learning to better utilize our spaces. We've pivoted again, with students back in school and more people returning to physical offices.

Nonetheless, we are looking at home differently now and seeking ways to use our spaces better and more intentionally. Guest bedrooms may double as offices, playrooms may double as personal fitness rooms, and living rooms are also libraries. Look for ways to maximize the potential of your space.
8. Reflection of you and your story

While the ideas presented thus far represent some of the most popular trends in 2022, designers agree that your home is a reflection of you, your family, and your lifestyle, and it should facilitate telling your story. If you have had the privilege to travel, incorporate accessories in patterns and colors that you brought home from your adventures. Vintage designs are popular again, so that family heirloom furniture can be proudly displayed in your Healdsburg real estate. Art objects from around the globe bring a cosmopolitan flair right into your living room.
Looking for a place to tell your story?
Are you intrigued by the idea of a new home in Healdsburg, California? If so, let the experienced real estate team at
Williams and Williams
introduce you to this charming town. They can show you the best of Healdsburg real estate and answer all of your questions as you seek the perfect place to call "home."
Reach out today
to get started.