Main Photo courtesy of the City of Healdsburg Website

In the heart of California's renowned Wine Country, you'll discover the charming and exclusive community of Healdsburg. Located in Sonoma County and an hour north of San Francisco, this small, close-knit town is home to world-class wineries, bucolic vistas, farm-fresh food, and kind and friendly residents.

Recognized as one of the nation's "Most Romantic Small Towns" by CNN Travel, visitors enjoy taking a stroll through its renowned 19th-century plaza. The pace of life is different in Healdsburg, as residents enjoy a wide variety of unique and relaxed activities such as shopping in one-of-a-kind boutiques and art galleries, casual conversations with neighbors at any of the charming coffee shops about town, or afternoon walks beyond the plaza to admire stunning 18th and turn-of-the-century homes.

Consistently ranked as one of the best small towns in the United States, Healdsburg is an ideal community to enjoy the finer side of life. Whether you're considering a move to Healdsburg or in the process of finding the luxury home of your dreams, here are some reasons why this remarkable town is an ideal locale to call home.
Enjoy making memories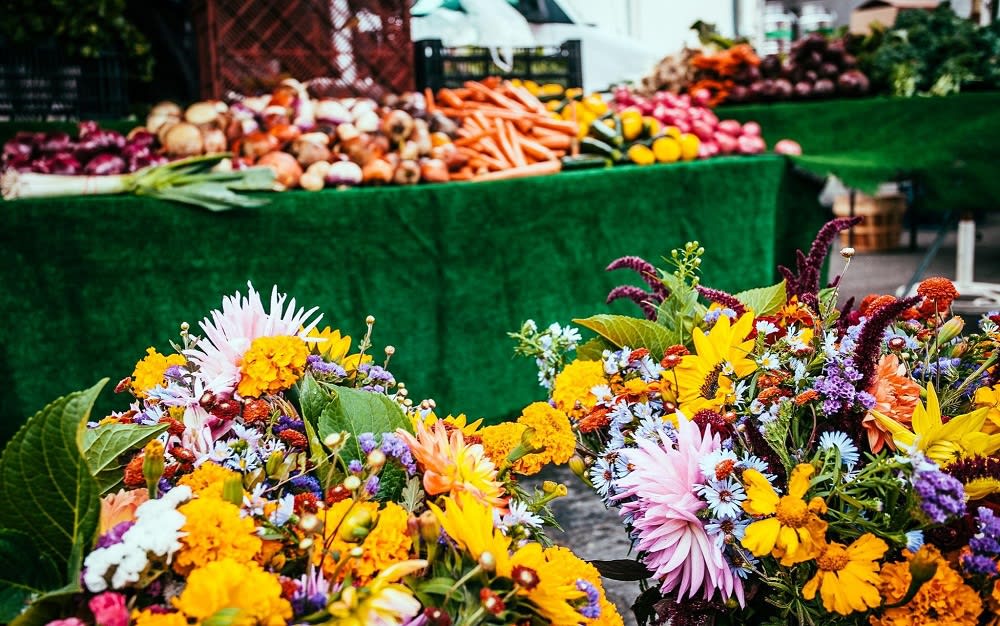 Photo courtesy of the City of Healdsburg Website

Arrive in Healdsburg for the first time and you're likely to be struck by the community's magical allure and the abundant opportunities to create lasting memories. Verdant views, the warmth of the sunshine, and the fragrant air contribute to a multisensory experience you'll not soon forget. Exploring new and exciting adventures are part of Healdsburg's mystique, and a stroll about town will have you wanting to return again and again.
A visit to the
Healdsburg Farmer's Market
is a perfect way to begin your Saturday mornings. Locals and travelers delight with visits to the popular market, where the produce is local, fresh flowers are available weekly, and visitors can choose from various prepared foods and local crafts.
Follow your visit to the farmers' market with breakfast or brunch at any of the casual and delicious eateries about town.
Costeaux French Bakery
has been a Healdsburg staple since 1923 and continues to delight guests across generations. This awared winning bakery offers delicious pastries like their Chocolate Decadence Torte and the Best of Show Cookie – Costeaux French Macaron that won at the Sonoma County Harvest Fair. However you'll likely want to stay for breakfast and lunch, enjoying dishes made of farm-fresh ingredients that have patrons leaving happy and ready to conquer the day.
Discover exquisite wines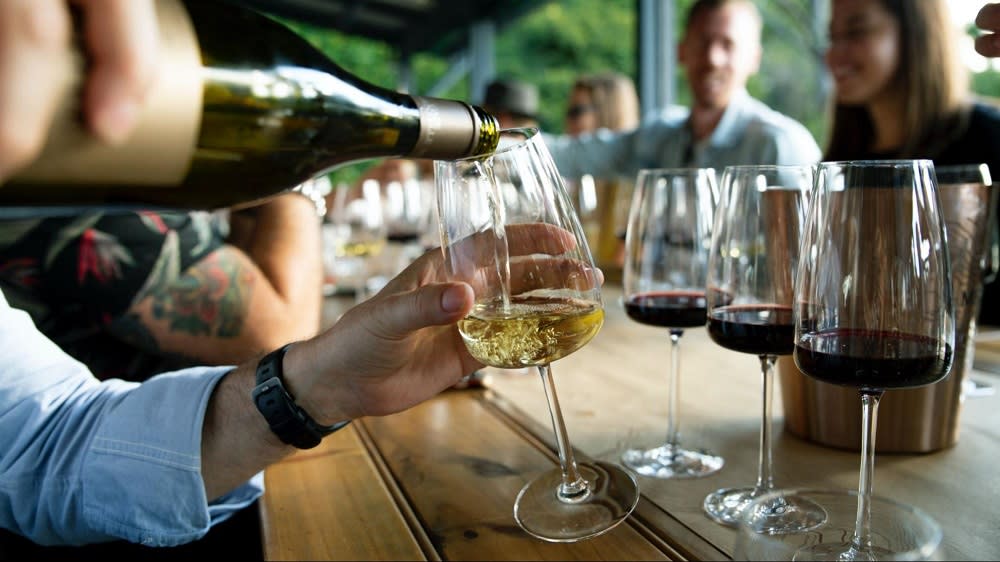 Photo courtesy of Unsplash

A visit to Healdsburg without stopping by any of its renowned wineries is like visiting the Louvre and leaving without seeing the Mona Lisa. Home to more than 80 vineyards and 40 tasting rooms in the downtown plaza, Healdsburg boasts world-famous vineyards and some of the most coveted wines around.
Among some of the oldest vineyards in California,
Ridge Vineyards
has garnered a reputation for its exquisite wines and its sustainability efforts throughout its operations.
Notre Vue
offers its guests panoramic views from any of their lakeside tasting areas and features a terrace overlooking the expansive grounds called Block 23.
Flowers Vineyards & Winery
, set amid picturesque gardens, is the perfect setting for gourmet cuisine and the Sonoma Coast pinots and chardonnays. Visually stunning, this vineyard is not to be missed amid your Healdsburg adventures.
An adventure seeker's paradise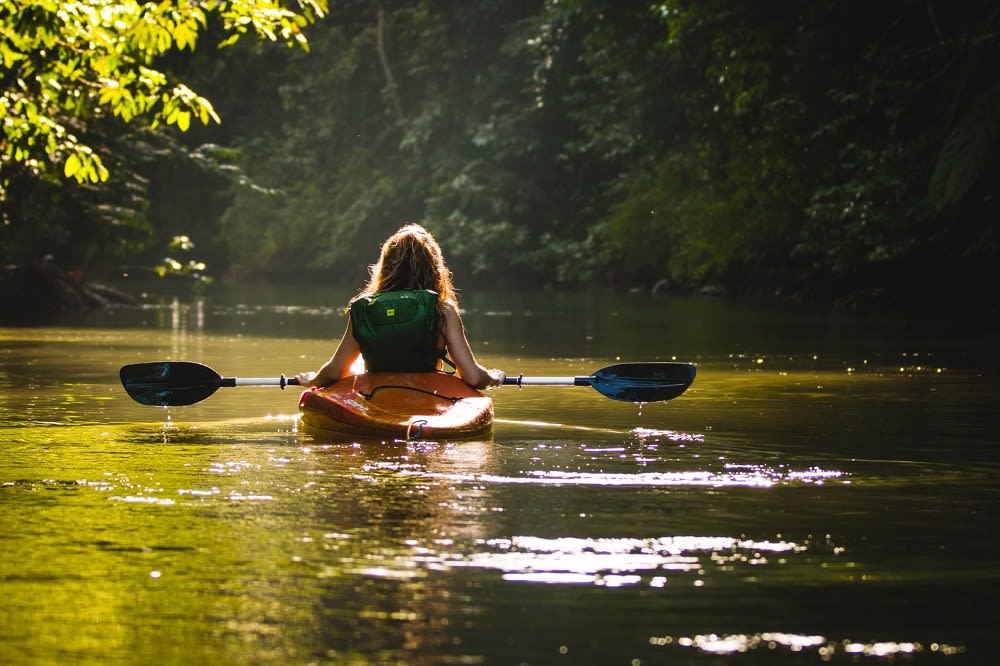 Photo courtesy of Unsplash

The topography coupled with an ideal climate creates the perfect adventure-seekers playground, where lovers of the great outdoors can experience a bevy of memorable activities. Cyclists marvel at the hills and valleys that offer perfect conditions to ride while enjoying the stunning verdant views of wineries along the way.

Among Healdsburg's most visually stunning landscapes is the Russian River, where on any given day, you'll see adventurers paddleboarding, kayaking, or rafting along the tranquil flow of the water. Hikes, parks, and trails abound in the city, including the 105-acre Healdsburg Ridge Open Preserve, the 800-acre Armstrong Redwoods Forest, and the Lake Sonoma Recreation including its 2,700-acre lake open to a variety of water sports and activities.

While not a coastal community, Healdsburg is located a mere 32 miles from Jenner and Goat Rock Beach—a spectacular area where the Russian River empties into the Pacific Ocean. If you'd like to combine two activities, you won't want to miss enjoying an epic "Sip & Cycle" adventure through one of the world's best wine-cycling routes from Healdsburg through Dry Creek and Alexander Valleys.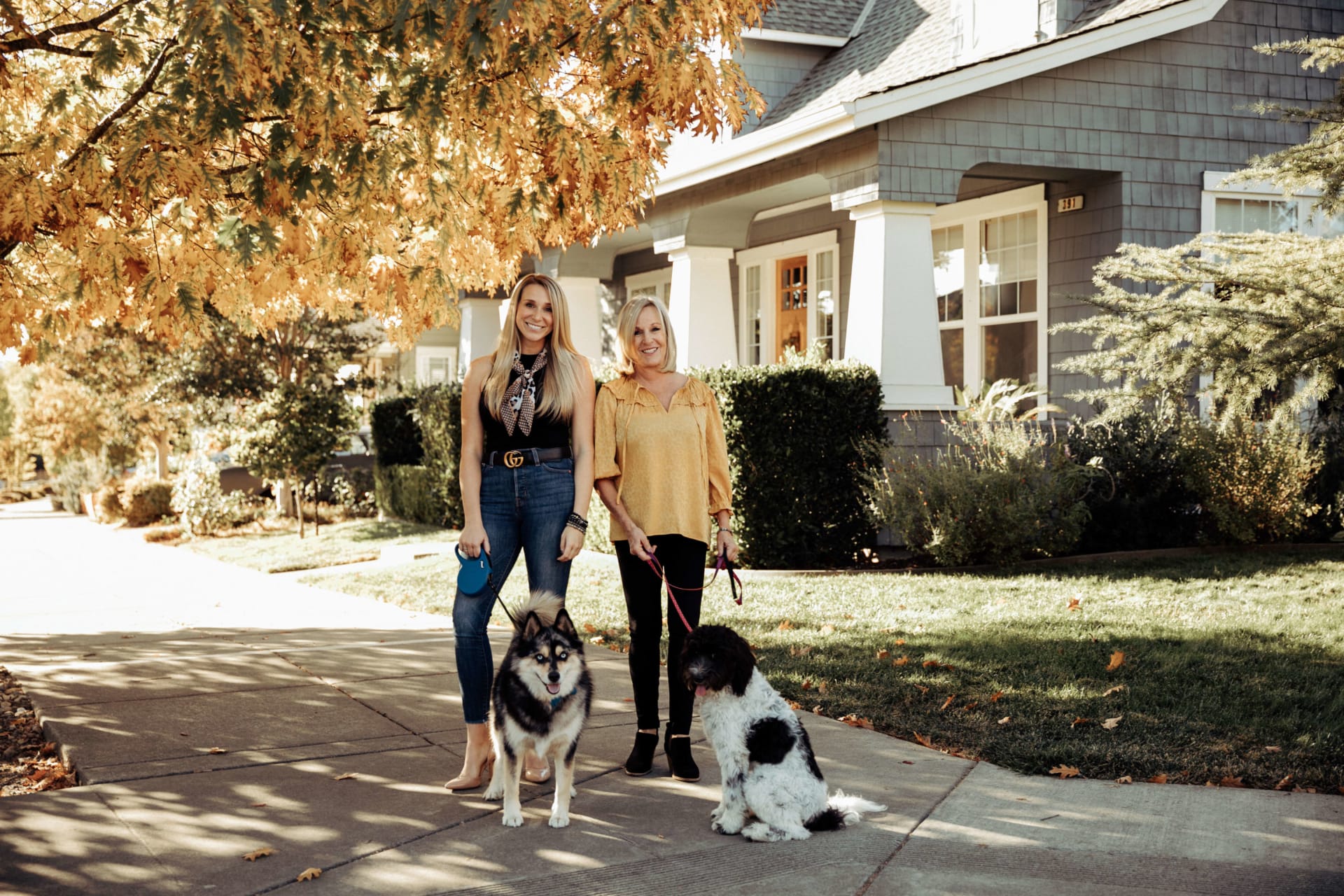 While becoming familiar with Healdsburg is important, the most vital step in planning your move to Healdsburg is working with
a trusted Realtor with local market expertise
. An experienced agent will offer a wealth of experience and knowledge, and the benefits of working with a skilled agent include rapport with other agents, knowledge of market trends, and solid referrals.

When choosing a real estate agent, consider qualities such as strong communication skills, patience, and marketing expertise. A Realtor experienced in Healdsburg real estate will offer the best insight, including the best neighborhoods and homes to meet your needs. An experienced Healdsburg real estate agent provides the following value to your home search:


Rapport with other agents
Pulse on the market
Negotiation experience
Knowledgeable referrals
Community connections
Getting to know your neighbors

Healdsburg is a city of only about 11,814 residents, which adds to its allure of exclusivity. Covering 2,276 acres, the community is smaller and more close-knit than neighboring communities, and in Healdsburg, opportunities to know your neighbors abound.

Neighborhoods here have their individual and unique charm, and each welcomes its new neighbors with the warmth and kindness Healdsburg is known for. Downtown offers residents the chance to be close to the community with exciting events scheduled throughout the year, and its urban mystique is augmented by the luxurious apartments and few houses located there.

The Powell Avenue/University Street neighborhood boasts several parks to explore and is lined by lovely single-family homes and residential development. The Lytton/Simi area offers residents more open spaces, expansive views, and spacious homes ideal for families or those looking to settle roots in beautiful Healdsburg.

Healdsburg is a welcoming community and inviting environment for everyone. Whether you're searching for a community deemed family-friendly, dog-friendly, retiree-friendly, and artist-friendly, the city's charm and amenities mean Healdsburg likely will exceed your expectations.